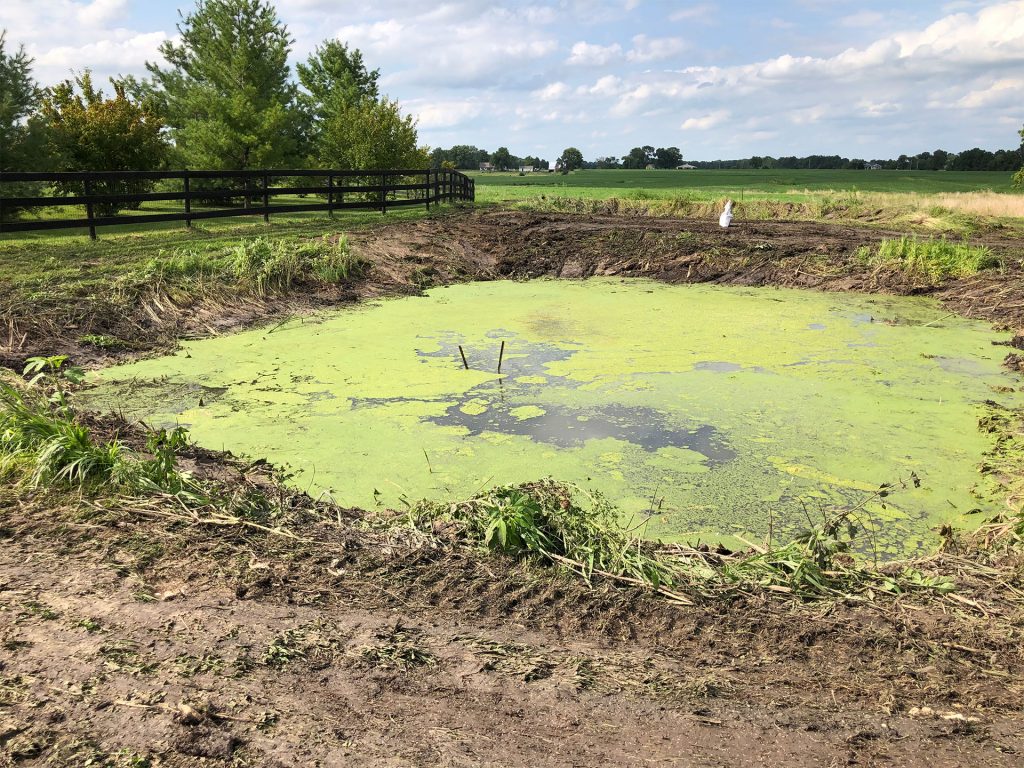 What is a lagoon?
A lagoon receives wastewater from your home for treatment and needs regular maintenance to work properly. Lagoons are three to five feet in depth and the size is determined by the number of bedrooms in a home. (440 square feet of water surface area per bedroom). A lagoon works to treat domestic sewage by a biological process, including plenty of sunlight, airflow, and adequate water depth.
---
What should be done to maintain a lagoon?
Accumulated Solids
Lagoons need to be pumped out when solids have accumulated to a level where it is not able to receive the waste or discharge effluent properly. We can give estimates on costs for pumping the sludge and how many gallons to remove.
Overgrowth
Trees, brush and weeds should be kept from growing around the lagoon. When trees and weeds are too close, leaves and other vegetation falls in the lagoon and can cause premature filling. It is recommended to remove trees within 50 feet of the lagoon to keep leaf debris from entering, avoid shading the surface, and help control tree roots. When lots of leaves fall into the lagoon it lowers the pH and upsets the biological process. It can also cause the lagoon to smell. We can discuss with you how to remove the trees and brush with chainsaws and trimmers and remove the leaves and debris by pumping or removal with our excavator. We can also put you on a maintenance plan where we come out periodically to trim the banks of the lagoon, remove new saplings, etc.
Cattails & Floating Masses
Cattails and other vegetation growing in the lagoon should be removed, including floating masses caused by handwipes, grease or debris. Cattails can grow rapidly and need proper removal. Hand wipes, though flushable, enter the lagoon and form islands where weeds grow and reduce the water surface area. Again, cattails and floating masses, hurt the proper biological functioning of your lagoon. We can discuss with you the best time of the year to remove cattails, and how to clean out the floating masses by pumping or excavation.